letsbloom @ Singapore FinTech Festival 2023
15-17 NOVEMBER 2023 
Singapore EXPO

Meet With Us at SFF 2023 - A Knowledge Platform for Global FinTech Community!
Singapore FinTech Festival (SFF) is a world's largest fintech event, where the global fintech community comes together to shape the future of fintech.
This year's event will focus on the adoption of AI and how this technology can reimagine the financial system architecture to better address the customer needs and secure the digital economy against modern technology and cyber risks.
How letsbloom Adds Value
letsbloom enables global banks and financial institutions to accelerate the adoption of AI on cloud with bank-grade security, compliance, and governance.
At SFF 2023, we'll give live demos of how our PaaS can help you
Quickly launce and use cloud-based AI services
Generate insights from confidential data
Achieve faster revenue realization
Visit us at booth #4L22 to learn more.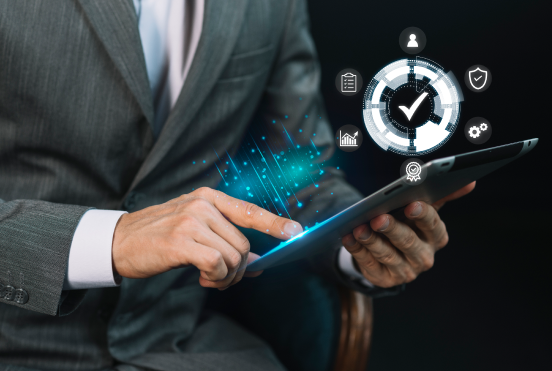 Is Your Confidential Data Really Confidential On AI?
To leverage AI/ML capabilities on cloud, banks and financial institutions often feed confidential internal and customer data into cloud-native AI applications. However, this can put banks at risk of training their competitors and exposing themselves to cyber threats. Hence, it is of utmost importance to ensure that all the necessary security and compliance controls are in place before moving and leveraging confidential data on AI. However, it is easier said than done.
Challenges of AI adoption in BFSI
Cybersecurity
Data governance and privacy
AI ethics, transparency, and explainability
How letsbloom Helps?
letsbloom's cloud-based Patterns-as-Code technology provides continuous, comprehensive security and compliance assurance for LLM, Generative Al, and other Machine Learning services from Google Cloud, AWS, and Azure.
With letsbloom, regulated businesses can
Safeguard confidentiality of their enterprise data on cloud-native AI platforms
Ensure complete observability and continuous manageability of cloud security and compliance posture
Minimize security and compliance efforts
Let's meet at booth #4L22, Singapore FinTech Festival 2023!