letsbloom @ Hong Kong Fintech Week
31 Oct - 1 Nov 2022 
HKCEC

Meet with Us at One of the Biggest Fintech Events of the Year!
Learn how our innovations in automated compliance can move your business to the cloud easily and cost-effectively.
Join the Hong Kong Fintech Week, which is all set to push the boundaries of Fintech to reshape its future. The main conference and week-long satellite events provide a platform to the who's who of Fintech to broaden your horizons. Interact with brilliant minds to grasp futuristic Fintech, hear from the Fintech regulators and policymakers to know what is in the offing for the industry, and learn from the disrupters who are driving the fast-paced digital transformation in Fintech.
With over 20,000 attendees from 85+ economies expected to connect virtually, the event will showcase the best products and solutions in the fintech industry. It also allows Fintech businesses to increase brand awareness and connect with potential clients and investors.
Click here to chat or meet with us at our virtual booth (*access pass required).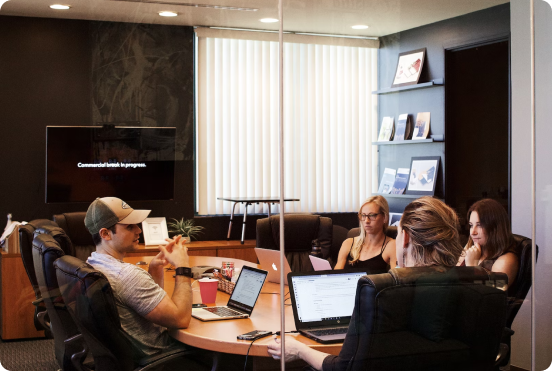 Who We Are
The new-age businesses, including the regulated ones, want to move to the cloud to transform themselves digitally. However, they face numerous challenges while building secure and cloud-compliant applications.
letsbloom's Platform as a Service (PaaS) brings you an automated compliance service that embeds your cloud applications with bank-grade security and compliance. And our services come at a fraction of the cost and time.
Up to 10X Faster & 80% Cheaper
Using our services is effortless. Get your apps assessed by our PaaS to receive a report on compliance gaps and vulnerability remediation. You just need to act on the suggestions to become compliant. Alternatively, you can subscribe to our fully managed service to have the weight off your shoulders and pay attention to your core business.
Please visit our virtual booth to interact with our letsbloom team. You can also get a compliance posture report worth $3000 for FREE.