21,000
Hrs/Annum
wasted on average by an enterprise to deal with false positive alerts due to inaccurate or erroneous intelligence.
(Source: Ponemon Institute)
36%
of security professionals said 'keeping up with the volume of security alerts' is their top challenge.
(Source: Oracle)
82%
of breaches involved data stored in the cloud – public, private, or multiple environments.
(Source: IBM)

To build, deploy and run cloud-native applications or operate confidential data on the cloud, banks and financial institutions must comply with a multitude of security and compliance requirements. However, these requirements have become increasingly dynamic and complex than ever before. This can be overwhelming for security teams, who often end up wasting valuable time dealing with too many alerts that lack enough context, prioritization, and actionable details.
Context-Specific Actionable Intelligence (CSAI)
A security-led offering that proactively identifies and prioritizes vulnerabilities and threats across your cloud environment and helps mitigate them quickly and effectively with context-specific actionable intelligence.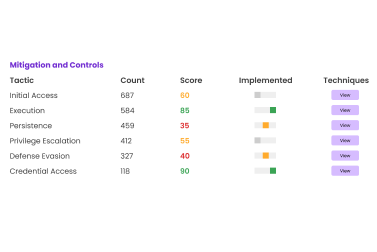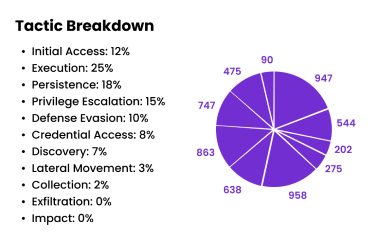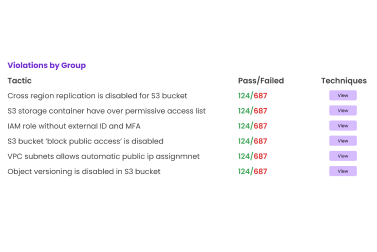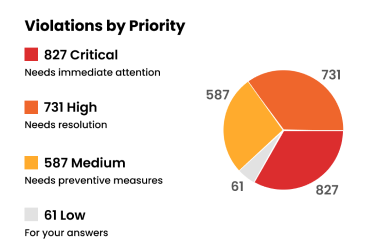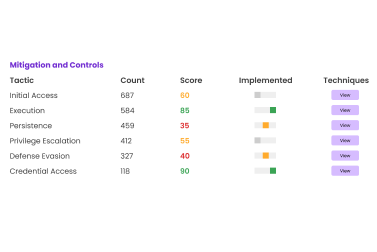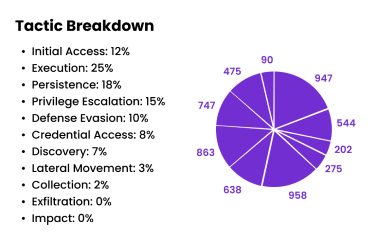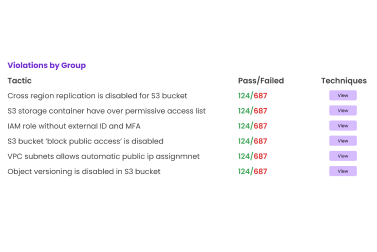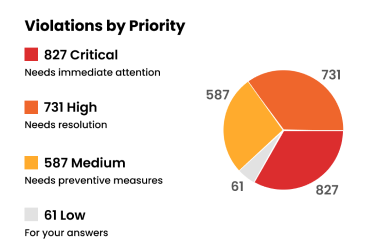 CSAI Key Differentiators
Workload-Specific Approach
Understanding Your Attack Surface: CSAI helps you understand your workload/application-specific attack surface and enables workload/application-specific threat intelligence.
Reduced Time for Issue Resolution (MTTR): Respond to threats faster and reduce downtime.
Automated Enumeration: Get an in-depth understanding of your application-specific attach surface and automate contextualized security measures.
Drift Detection
Keeping You on Track: CSAI keeps tabs on how your workload is supposed to be deployed (from IaC) and how it is actually deployed (from the cloud account) and helps avoid drift.
Effective Enforcement of Least Privileges: Prevent unauthorized access and toxic combinations with the right privilege controls.
Automated Drift Detection and Remediation: Identify and remediate security and compliance deviations, automatically.

Keeping You Compliant
Complete Compliance Reporting: CSAI enables continuous compliance observability for client-specific internal and external reports. These reports are in the regulatory guideline language for easy understanding and show controls to checks mapping, simplifying the process of compliance evidencing for regulators.
Single Source of Truth: Gain a comprehensive view of your compliance with persona-specific dashboards.
Easier Compliance Evidencing: Demonstrate adherence to regulator's guidelines with clear controls-to-checks mapping.
The letsbloom Edge
5 Aspects Where CSAI Outshines Other Security Platforms
| Regular way | CSAI way |
| --- | --- |
| Static rule-based assessment. E.g., Compares against a static set of rules. | Threat-led intelligence. E.g., Understands if threat is relevant and assesses applicable controls. |
| Based on common attack vectors and best practices. E.g., Finds issues and misconfigurations in the existing components only. | Based on application attack surface. E.g., Identifies missing components based on the attack surface of the app. |
| Cannot assess access context. E.g., Does not use application context to assess access controls. | Understands the who, what, and why. E.g., Uses application context to assess the principle of least privilege. |
| Only enumerates the existing cloud infra. E.g., Provides a static map of resources without relationships. | Builds dependency model for all components. E.g., Not only enumerates but identifies dependencies. |
| Static criticality-based prioritization. E.g., Uses a static criticality rating to prioritize issues. | Prioritizes actionable intelligence based on threat model. E.g., Highlights gaps based on most relevant threats. |
Why Choose letsbloom's CSAI?
MITRE ATT&CK Framework: letsbloom's CSAI utilizes the MITRE ATT&CK framework to identify and flag all your security issues and vulnerabilities.
Powerful Dashboard: CSAI dashboard gives visual representation of tactic breakdown, threat actor activity, incident severity score, violations by priority, and other prominent threat analysis, making it easier to prioritize and respond effectively.
Context-specific Security: For each issue, CSAI offers context-specific actionable intelligence, enabling security teams to address truly critical issues before attackers can exploit them.
Scalability: CSAI grows with you, providing context-aware security as your organization evolves.